Health
Pregnancy
10 Pregnancy Diets Every Expecting Mom Must Adhere to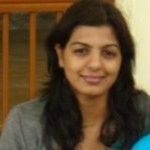 Created by Neetu Ralhan Updated on Nov 03, 2021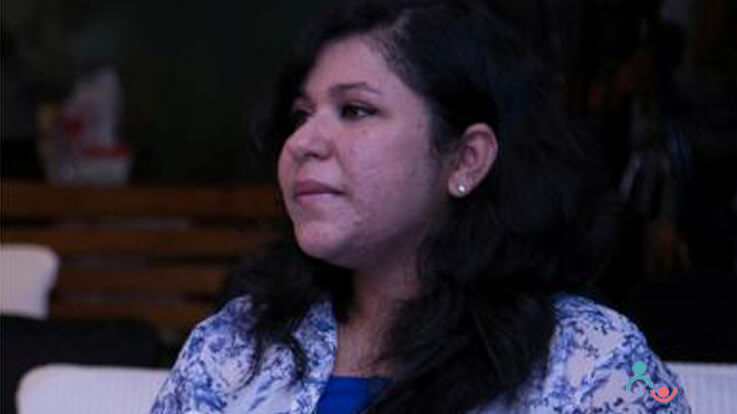 When you find out you're pregnant, you make it your mission to eat healthy in pregnancy and take good care of your body and the growing life inside. You might be bombarded with diet advice from well-meaning family and friends. And so, you master the fine art of balancing advice from the experienced mausi's and bua's, and the doctor's instructions based on pure logic. But even so, as an expecting mother, you might sometimes be confused, overwhelmed even, by the various bits of advice you get. "Will this food cause any harm to the baby? Is this fruit good for me during pregnancy?" and a host of other questions continue to buzz in your mind.
Diet during pregnancy is quite important for the expecting mother and the baby growing in her womb. However, we have to overcome the fallacy of eating for two. Whilst you need to eat a proper and well-balanced diet, you need to take care of certain things as well. 
Tips for Healthier Food Choices During Pregnancy
With guidance from Parentune Expert Dr. Asha Sharma, Consultant Gynecologist at The Artemis Hospital, Gurgaon, we have listed 10 useful tips that may help you make healthier food choices during pregnancy:
Quantity: Do not force yourself to eat if you're not hungry. Eat small portions, but frequently. This helps combat hunger pangs and also helps control nausea and indigestion.
Quality: An unborn baby derives nutrition from the mother's diet. Therefore, your diet needs to be nutritious, comprising a healthy combination of fruits, vegetables, cereals, proteins, milk, and milk products. Remember the rule-- make each bite count.
Calories: Your body needs only about 300 extra calories when you are pregnant. Some examples that will help meet the 300 calorie mark are-

One fried egg, 2 pieces whole-wheat toast, and ½ cup orange juice
serving of Dal and boiled brown Rice + a bowl of cucumber raita
plate Upma + 1cup milk
hard-boiled eggs + 2 slices brown bread

Meat: You don't need to stop eating meat. Simply ensure that it has been cooked at home under hygienic conditions. Meat is a good source of protein. However, red meat may be avoided as it takes longer to digest and may cause or aggravate indigestion. "Chicken and fish provide essential nutrients and there is no reason for a pregnant woman to deprive herself of an otherwise regular part of her diet," says Dr. Sharma. But, what about seafood? "Eating seafood once a week should be good. Do avoid eating raw seafood," Dr. Sharma adds. [Read more - Can I Eat Fish While I'm Pregnant?]
Ghee: According to Dr. Sharma, ghee and butter are high in saturated fat and excessive consumption can cause high cholesterol in the mother's body, not to mention the weight gain that can make things difficult during labor and thereafter. So should you shun ghee, butter, and cream during pregnancy? "No, she may not. A spoon of ghee a day is generally harmless unless your doctor has specifically asked you to stay off fatty foods. It is wiser to opt for healthier alternatives such as olive oil, sunflower oil, corn oil or canola oil," Dr. Sharma adds. [Read - Is Eating Yogurt Beneficial For Pregnant Moms?]
Chocolate & Indian Sweets: You can indulge yourself in these but, in moderation. Dr. Sharma says, "If your blood sugar is under control and there is no family history of diabetes you can eat sweets once in a while. Chocolates are not as healthy as they give junk calories and contain caffeine. It is better to eat homemade kheer/puddings/custards etc." Just ensure that your occasional indulgences are balanced out by physical exercise in the form of walking, swimming, yoga or light aerobic exercise
Coffee: Foods containing caffeine (coffee, colas, chocolate) should be avoided as too much caffeine can increase the risk of miscarriage. Dr. Sharma points out that even regular tea contains some amount of caffeine. Therefore, it would be wiser to cut down your consumption of tea and coffee to one cup a day. [Read - Is it Safe to Drink Coffee When Pregnant ?] 
Beverages: Avoid colas, packed juice, alcohol, and artificial energy drinks. Some healthier alternatives are coconut water, lemonade, buttermilk, milkshake, Jal jeera, aam Panna, homemade vegetable, and fruit juices. At parties, you can opt for fruit mocktails or water with frozen fruits
Eating at work: Carry homemade food as often as possible. Do not skip breakfast. If you must eat out, ensure not to pick fried foods, foods from roadside stalls and pre-packed foods such as packed sandwiches. Eat fresh, healthy, and food that you know will not give you any infections or indigestion. Carry whole fruits, nuts, seeds (pumpkin, muskmelon), dried fruits (apricot, amla, raisins, figs) to supplement your meals
Banana, Papaya, and Pineapple: It is said that these foods can induce contractions. Dr. Sharma's views: "Ripe papayas are a source of essential vitamins and minerals. However unripe papaya contains compounds that have been linked with premature labor. In India women generally, tend to avoid these fruits for fear of a mishap. Medically, ripe papaya or ripe bananas are not known to pose any threat to the pregnancy". [Read What Foods to Avoid During Winter Pregnancy?]
Food cravings can hit anytime, and instead of indulging in the nearest packet of chips, why not keep healthy alternatives prepared at home? An occasional sweet or bar of chocolate is quite harmless, therefore these tips can help you maintain a balanced diet during your pregnancy. [Read Here - 5 Daliya Recipes For Your Growing Child]
If there's anything we missed out, please share it in comments or post as a parent talk and we will be glad to answer your queries.
This content has been checked & validated by Doctors and Experts of the parentune Expert panel. Our panel consists of Neonatologist, Gynecologist, Peadiatrician, Nutritionist, Child Counselor, Education & Learning Expert, Physiotherapist, Learning disability Expert and Developmental Pead.
Kindly
Login
or
Register
to post a comment.