Hygiene is often associated with germ & allergen free state of human body and our surroundings. But we sometimes overlook the germ & allergen free state of our laundry, which usually is associated with visible or invisible state of stains post a wash. Besides stains - germs & bacteria present in the laundry can affect our overall hygiene and of our loved ones too.
INTRODUCING THE ALL- NEW 360° BLOOMWASH PRO RANGE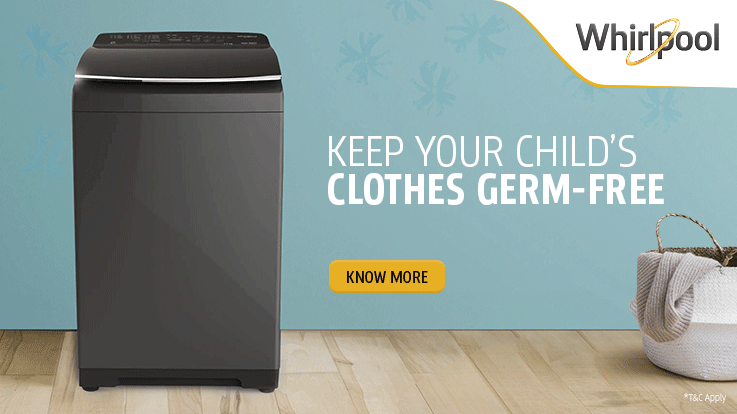 Whirlpool 360° Bloomwash Pro range of washing machines with its Hotmatic technology removes up to 99.9%* germs & allergens from laundry. This technology is powered by Advanced Microprocessors & Intellisensors that automatically sense the load and heat the water up to 55° C, allowing it to also remove up to 50 tough stains - all this while looking absolutely stunning! The testimony of its design brilliance is the 2019 iF design award and escalating to the fact that it is the Number 1* in the cleaning performance category of washing machines makes 360° Bloomwash Pro the perfect combination of Performance and Design.